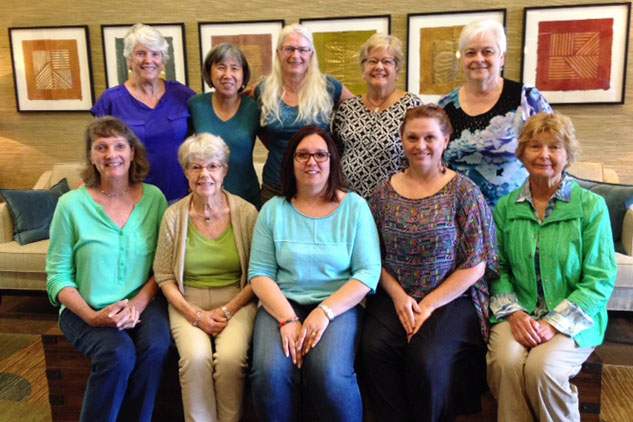 The Issaquah branch of the American Association of University Women (AAUW) was chartered on November 26, 1979. AAUW works to break through educational and economic barriers affecting women and girls. Our members are involved in activities that support the missions and goals of AAUW while involving the branch with the community. Branch meetings and interest groups readily promote friendship and exchange of ideas.

We are affiliated with both the national AAUW organization (www.aauw.org) and the Washington state organization (aauw-wa.aauw.net).
April Branch Meeting
Our April branch meeting is scheduled for Thursday, April 20th at 7:00 p.m. at Timber Ridge's Talus Hall, Rooms A & B. Our program will feature the recognition of our high school scholars. Young women in the eleventh grade from all three Issaquah School District high schools will be recognized for their accomplishments in Science, Technology, Engineering and Mathematics (STEM).
The young women were selected the counselors at each high school based on the recommendations of the teachers. They will be presented by the committee members and will be asked questions about their activities. Their families will also be present.
Timber Ridge is located in the Talus development at 100 Timber Ridge Way NW, Issaquah. The Talus Hall is part of the new wing. The direct entrance to the hall is a set of double doors on the south side of the main parking lot, (on your right as you face the building). You do not have to check in at the front desk. Parking is limited; please carpool.
Branch meetings are open to the public.